inTEST EMS Manipulators are designed for increased ATE utilization rates, ease of use, and safety.
inTEST EMS Manipulators let you change test set-ups quickly for dramatically improved uptime and increased ATE utilization rates to reduce your test cost. inTEST EMS Manipulators give you industry-leading set-up speed for lower test cost, fast return on investment, and maximum test floor productivity.
The inTEST EMS Difference

Every manipulator is designed with compliance on each range of motion to ensure a stress-free connection between test head and peripheral. This mitigates any uncontrolled and uncompensated forces that could damage your product interfaces.

Programmable automation is offered with the LS Series, allowing the manufacturing operator simple and repeatable docking to probers and handlers, any time or any shift. This eliminates the need for multiple trained maintenance techs to position ATE test heads.
Manipulators to fit your unique needs
Rugged, durable design for long life and maximum uptime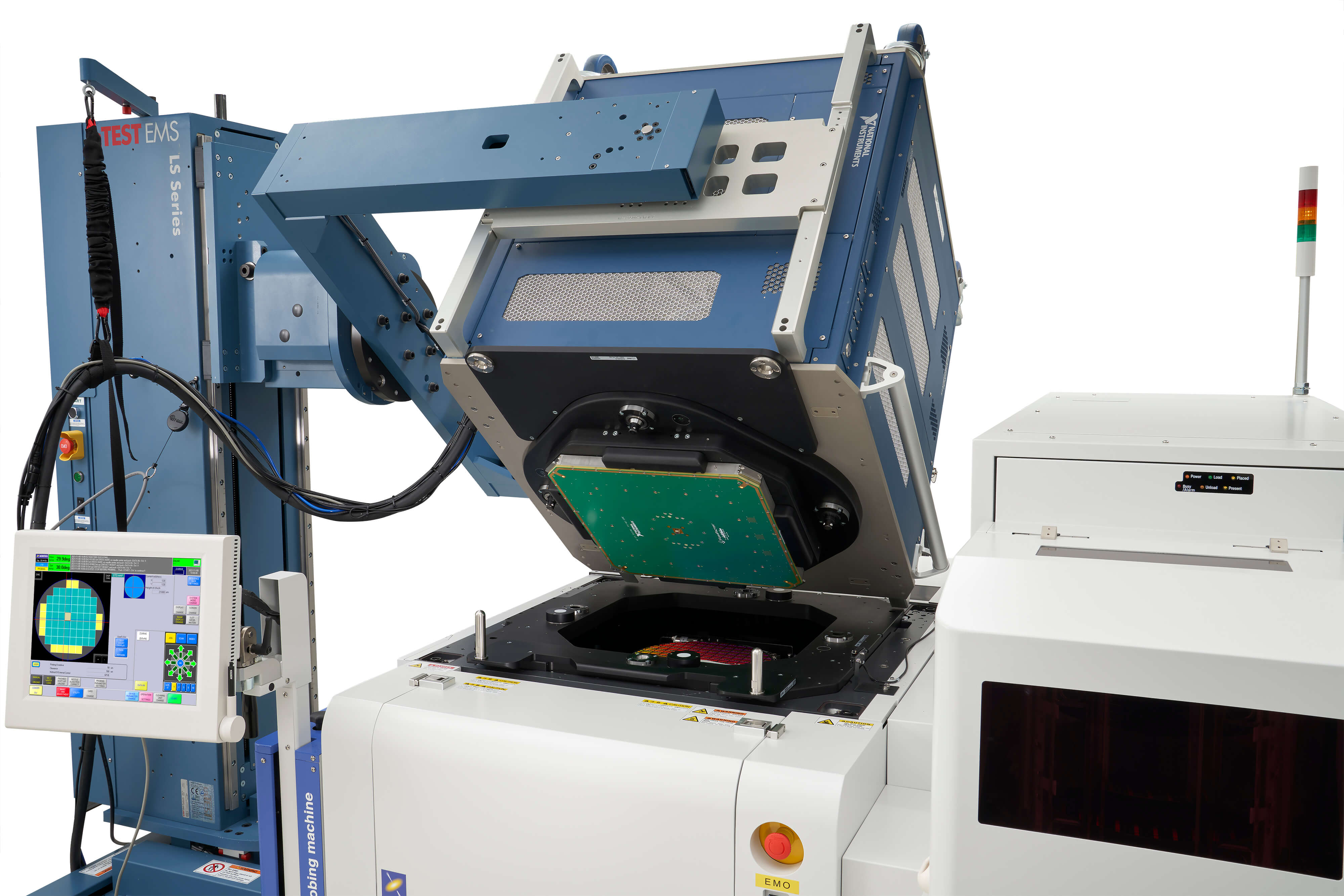 inTEST EMS Manipulators are manufactured with high-strength, aircraft-quality aluminum and steel. Their high-precision bearings are lightly loaded versus design capacity to ensure ease of movement and extended service life.
Designed with safety top-of-mind
Test heads are growing more and more expensive, and your employees' safety is priceless. That's why inTEST EMS Manipulators are engineered for high stability and maximum safety. All inTEST EMS Manipulators meet and exceed the toughest industry standards. Each manipulator is fully certified to industry standards through an independent third-party safety compliance auditing firm.
Integrates seamlessly with inTEST EMS Docking and Interface Solutions
Your test floor's successful operation is critically dependent on fast test set-ups, efficient peripheral changes, secure docking, and signal integrity. You need high-performance manipulator, docking, and interface equipment you can depend on.

All inTEST EMS Manipulators are compatible with inTEST designed docking and test interface hardware for seamless MDI (Manipulator, Docking, Interface) integration.