Mechanical Interface Accessories
inTEST EMS supplies a wide range of hinge mechanisms, adapter rings, ring inserts, and probe card trays for top and bottom loading (automatic card changing) applications.
For a complete top loading probe solution the easiest way for the operator to remove and replace the probe card is to be able to hinge the Probe Pin Ring out of the way. For probers without an auto-probe card changer, top-loading the probe card using a mechanical hinge assembly is the most efficient and ergonomic method for the operator to access the probe card. inTEST EMS Mechanical Hinge assemblies are designed with an ergonomic vertical grip handle and other user-friendly features.
Browse below for our most popular mechanical hinge mechanisms that handle different sizes of Probe Pin Rings.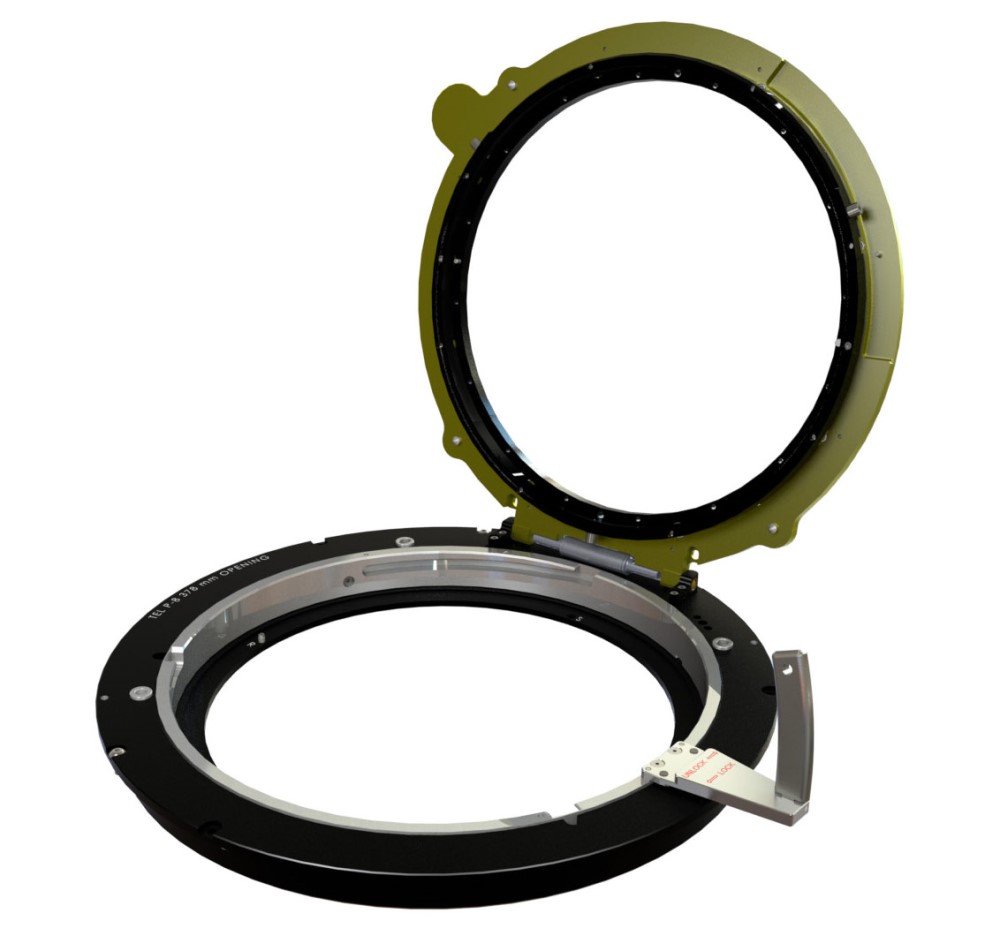 Mechanical Hinge Assembly for inFLEX and other intermediate height PPRs
For a top loading application, the
easiest way for the operator to remove and replace the probe card is to be able to hinge the Probe Pin Ring out of the way.
This hinge also ensures that during the last range of travel, the probe pins are vertical when compressing against the probe card. This prevents the probes from being bent or otherwise damaged from scraping across the board surface. This standard hinge is widely used with the inFlex series of PPRs.
Mechanical Hinge Assembly for Centaur and other tall PPRs
One advantage of the Centaur system is the 59mm (2.3") tall working length of the probes. This hinge manages Centaur's height using unique "lifting hinge" mechanism and ensures final compression stroke is vertical. This keeps the Probe Pin Ring (PPR) probes clean and damage-free. In addition, this hinge is designed to minimize probe card mechanical deflection from the test head.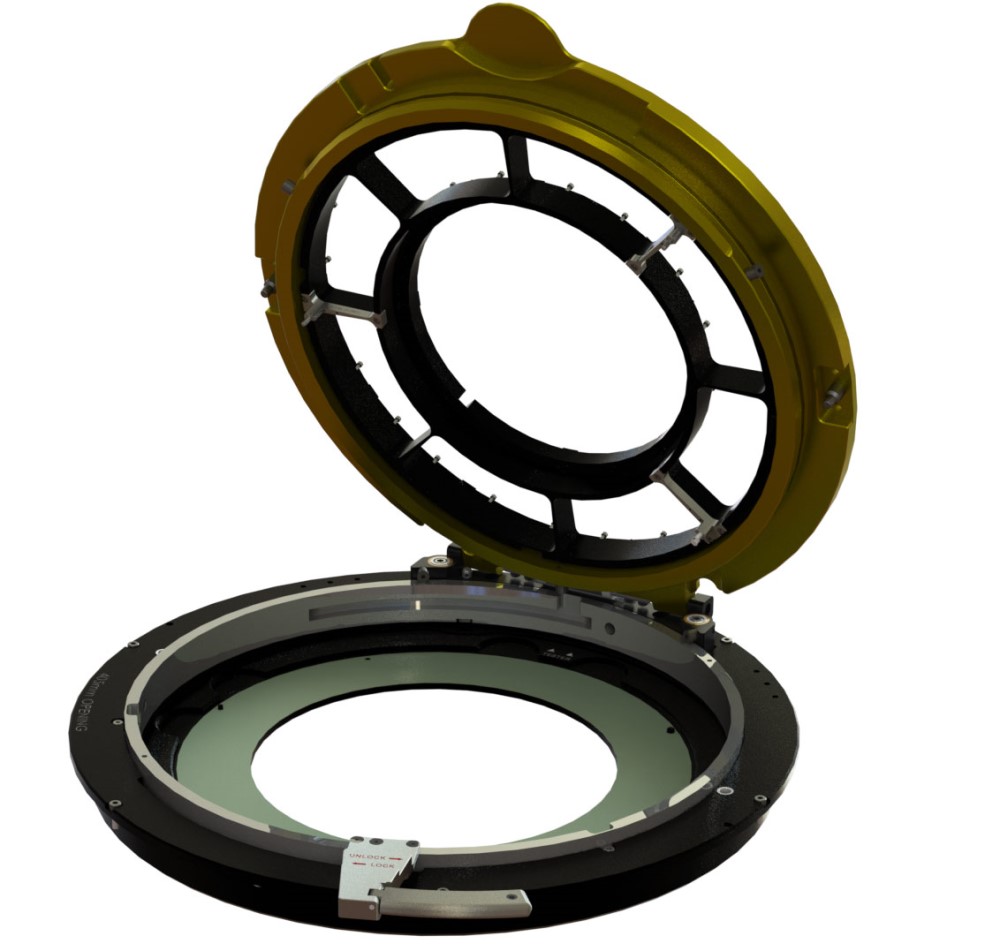 Mechanical Hinge Assembly for 12" Standard PPRs
This hinge assembly can be used in applications where it is not easy or desirable to mount the PPR on the test head. With the PPR mounted in the hinge assembly, the interface assembly, including the PIB, is much lighter and easier for the operator to handle. With the hinge mechanism to assist in moving the PPR out of the way, changing probe cards is simple and fast.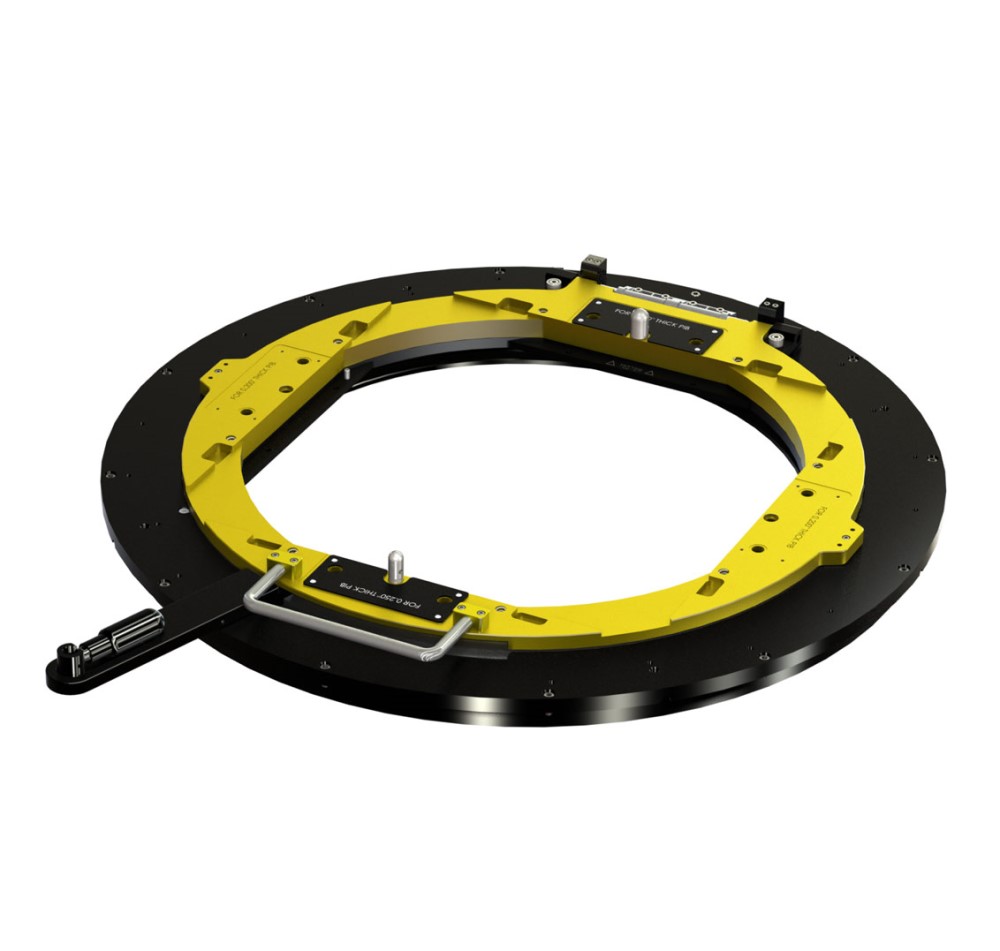 Hinge for 440mm inFLEX PPRs
For top load inFlex 440mm applications, this hinge easily allows users to load a large probe card. Designed to work in conjunction with inTEST EMS docking and the inTEST EMS PIB latch, this hinge holds any variation of the 440mm inFlex PPRs.