LSC Manipulator
Leadscrew driven vertical motion universal manipulator
The LSC is a versatile universal manipulator, compatible with probers, vertical plane handlers, and dock-from-below test systems.
Powerful manipulator with a smaller footprint.
Key Features

Push button powered vertical motion

Reach is long enough to dock from rear or side of peripheral (critical for deep probers)

Base provides 3 motions: X, Y, and Swing

42" vertical motion gets low enough to dock to handlers and high enough to dock to probers

Manual motions require less than 40 lbs. of operator force


Compatible Testers
The LSC Manipulator is optimized for test heads up to 400 kgs. Other ATE Test Heads will be investigated as requested.

Advantest

National Instruments

Teradyne

SPEA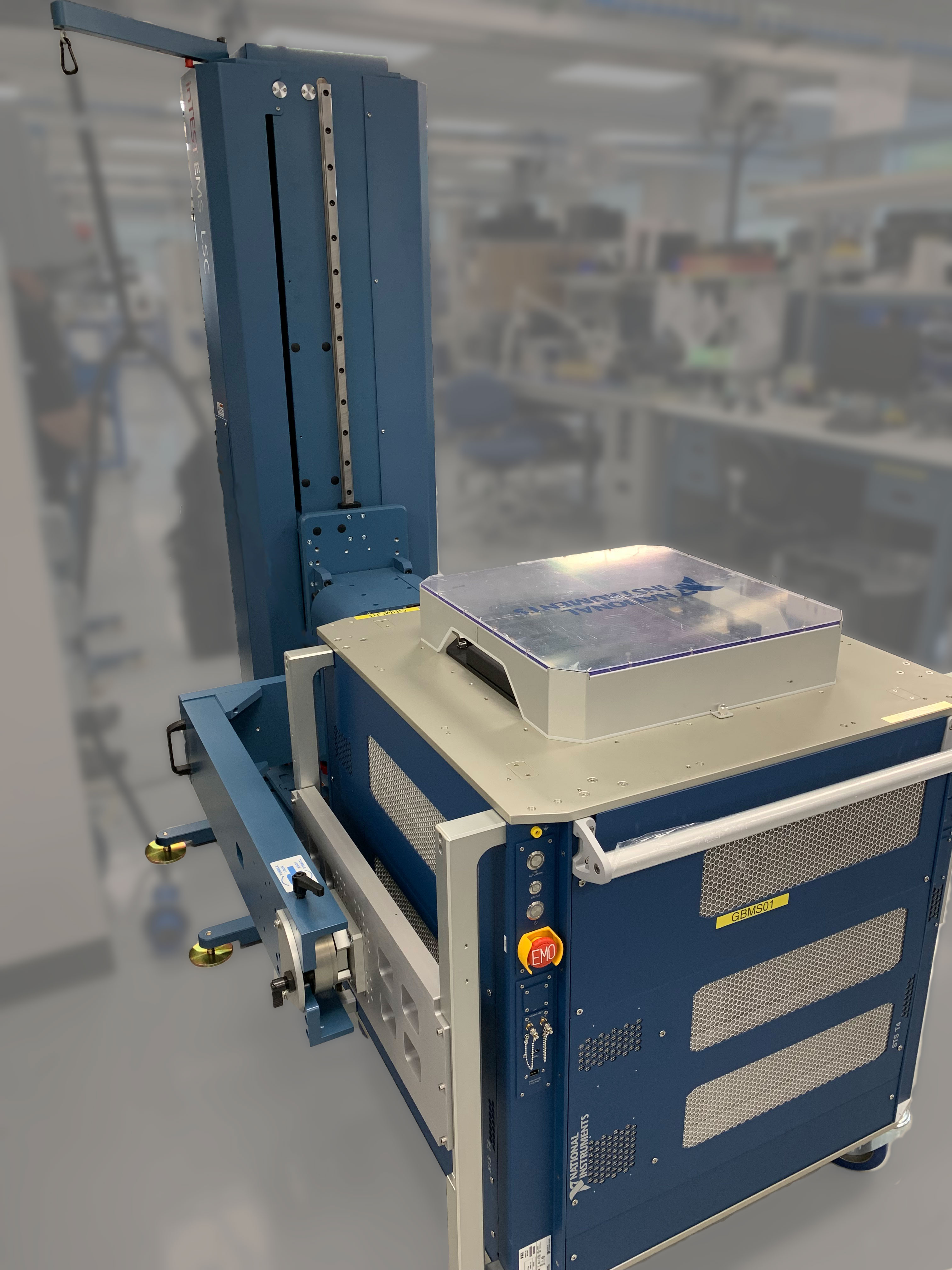 Designed for floor space reduction and cable management
Smaller column depth minimizes space extension, cable routing, and wrapping concerns. Reach is long enough to dock from the rear or side of the peripheral. Hoses and cable exit rear of the test head and are managed into the clamp, which rotates with the head during the twist. The cables are held from a column-mounted swing arm, which can be mounted on the left or right side.
Available Options:

Optional hand-cranked or motorized twist or tumble motion

The LSC Manipulator is compatible with inTEST-designed docking and test interface hardware for seamless MDI (Manipulator, Docking, Interface) integration.
Technical Specifications
Example specifications—actual specifications are application specific.
Rated Test Head Weight
400 kg. (882 lbs.)
Vertical Travel
1067 mm (42")
Vertical compliance
+/- 38 mm (0.5")
Side – Side Linear / Compliant Motion
114 mm (4.5")
In – Out Linear / Compliant Motion
381 mm (15")
Swing
186

°

Twist
186

°

Tumble
186

°

Theta (In Cradle)
+/- 2.5

°

Height on Casters
2017 mm (79.4")